Sneak peak of the designs our team is currently working on for our new confirmation and ordering emails.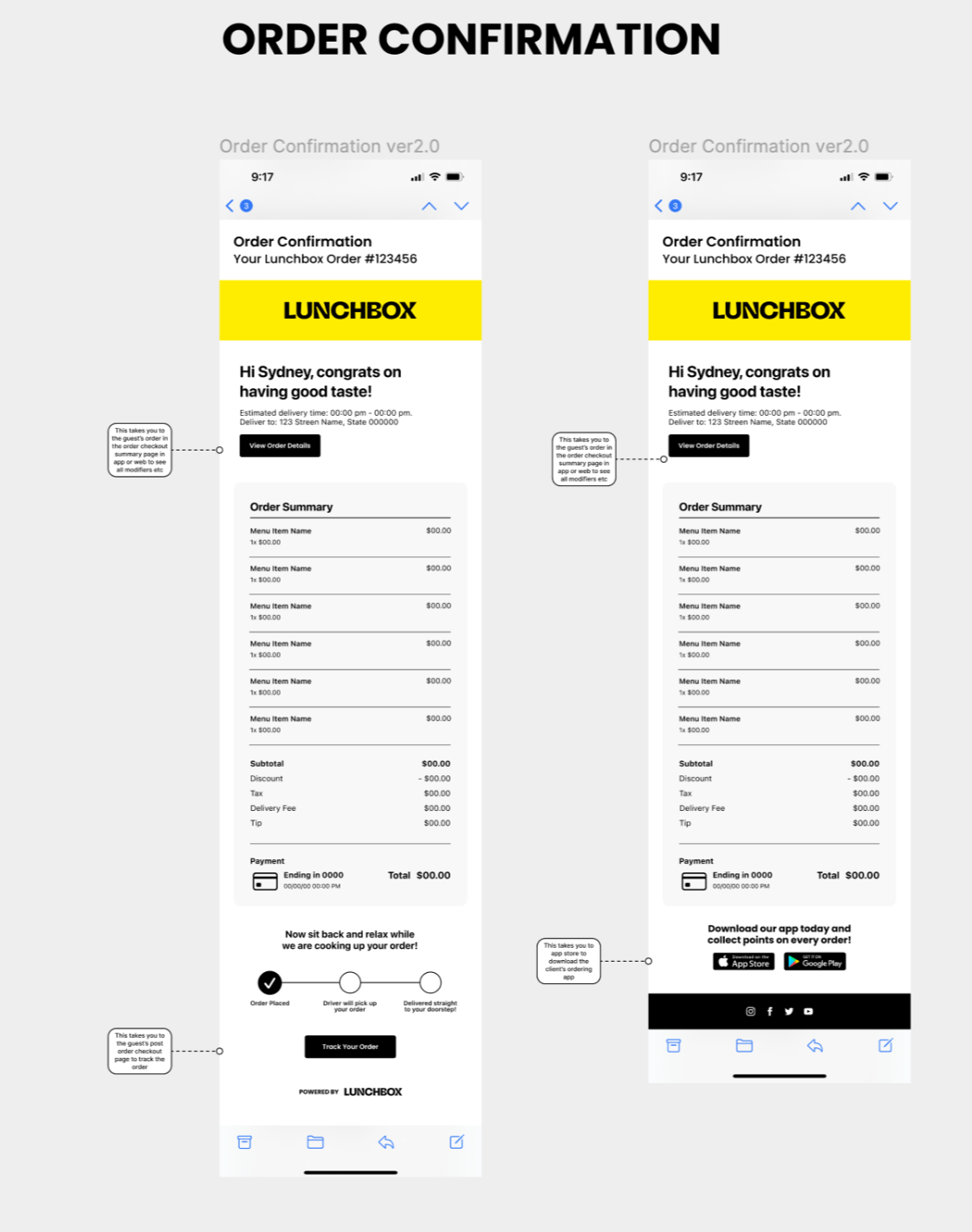 Your brand would be substituted for Lunchbox
Emails are important because they are a continuation of your brand to the guest. Our goal is ensuring all the most pertinent ordering information is clearly provided, while making it look good.